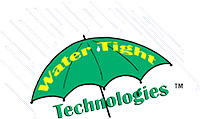 Water Tight Technologies, LLC.
Installing RUBBERALL® is as simple as,
"it's a piece of rubber and you glue it down".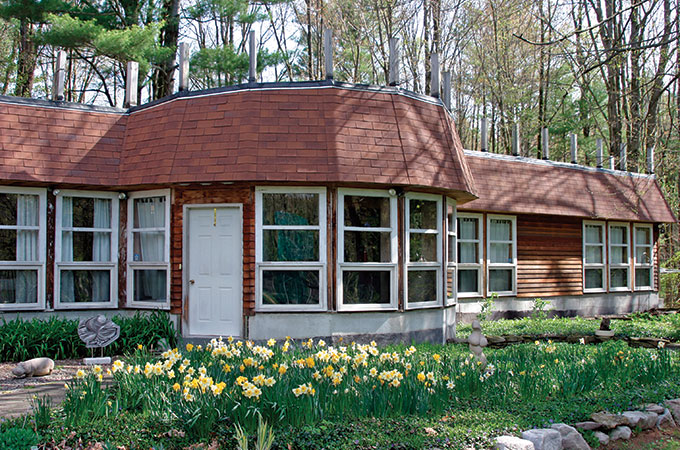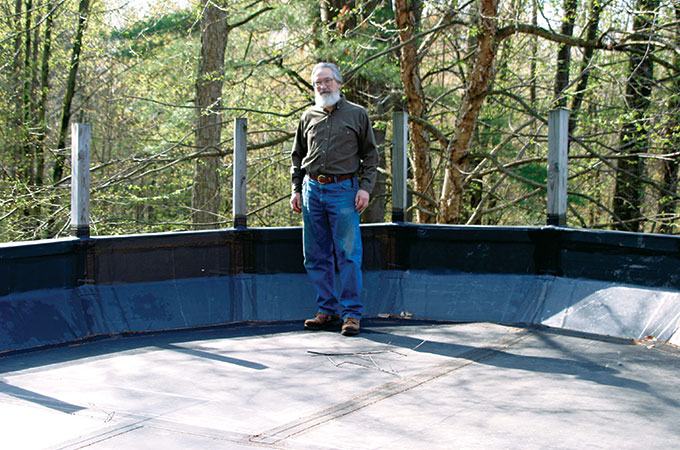 Tom a retired art teacher is personally building an earth shelter home where water proofing membrane will be under more than four feet of soil. He wanted to be certain that there would be no water problems once the roof was covered. Tom chose RUBBERALL® for this project even though he had no experience with rubber roofing. Tom read the RUBBERALL® "easy to understand" installation manual and watched the installation video. He took advantage of asking questions by calling the RUBBERALL® technical hot line (888-269-2122). The result of Tom's effort is most impressive.
RUBBERALL® is not only used for roofing and pond lining, it is regularly used as a basement waterproofing membrane. RUBBERALL's uses are limited only by your imagination.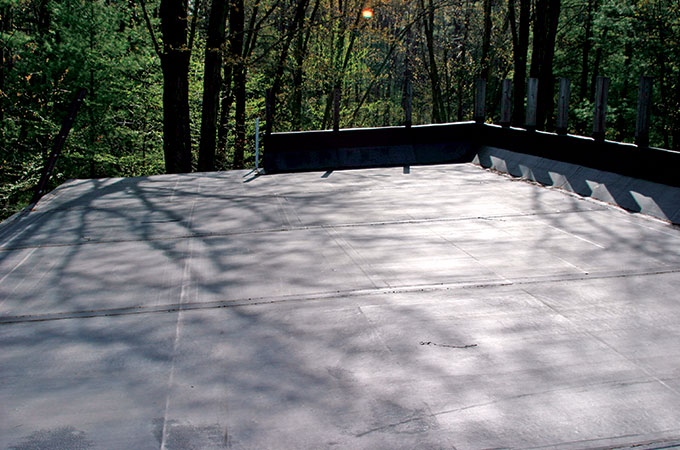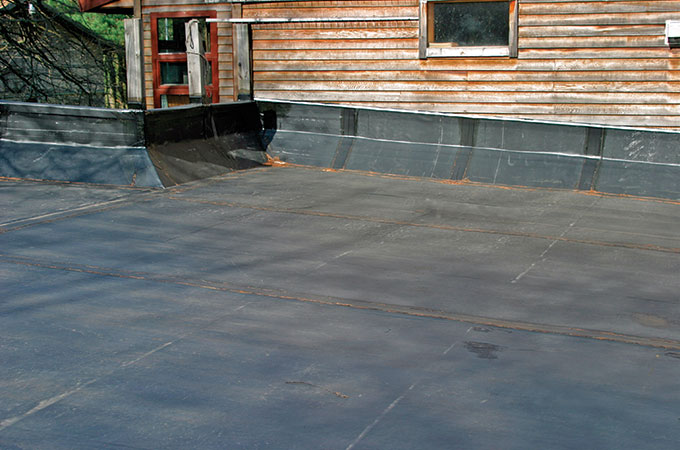 DO-IT-YOURSELFERS backed by RUBBERALL® installation manual and video find a multitude of uses for RUBBERALL® EPDM.
RUBBERALL® Membrane's uses are limited only by your imagination...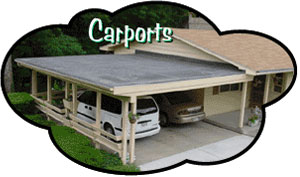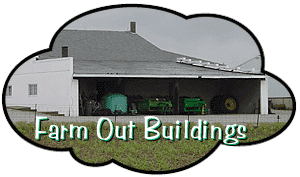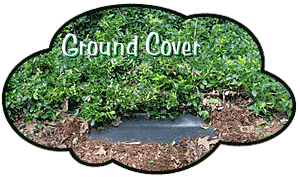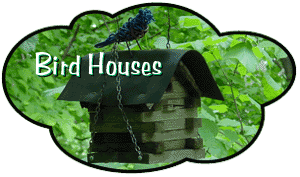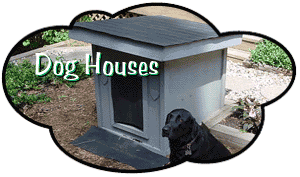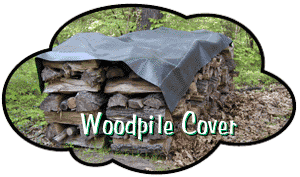 Roof membrane

Residential
Patio cover
Barns and out buildings

Mobile home roof repair
Crawl space moisture barrier
Vertical curtain wall moisture barrier
Landscaping
Barrier under ground cover
Weed free and mud free walkway in garden that can be removed when tiling
Foundation waterproofing
Wood pile cover
Hay bale cover
Temporary truck bed protection liner
Winter windshield cover
Don't forget the dog!

Mud free walkway in dog run
Dog house roof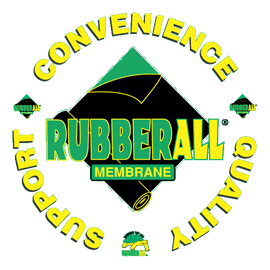 © Copyright 2000-2023, Water Tight Technologies®. RUBBERALL®, BRITE-n-EZ® and Water Tight Technologies® are registered trademarks of Water Tight Technologies LLC. All Rights Reserved.
"E-ZEE" ROLL™ is a trade mark of Water Tight Technologies, all rights reserved.