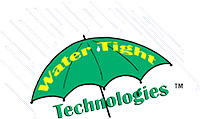 Water Tight Technologies, LLC.
"E-Zee" Roll™ THE GREEN ALTERNATIVE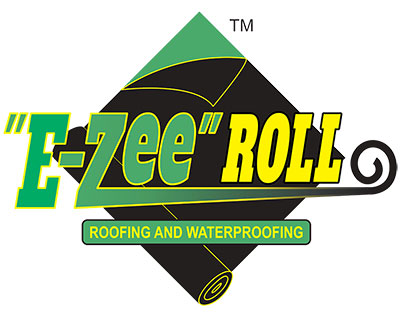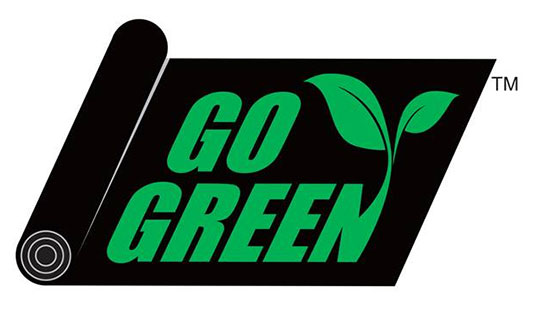 Self-Adhered Waterproofing EPDM Membrane
• Easy
• Fast
• Durable
• Low VOC
"E-Zee" Roll™ has a unique, proprietary mesh imbedded in the adhesive layer providing added stability for the membrane/adhesive in roof top applications.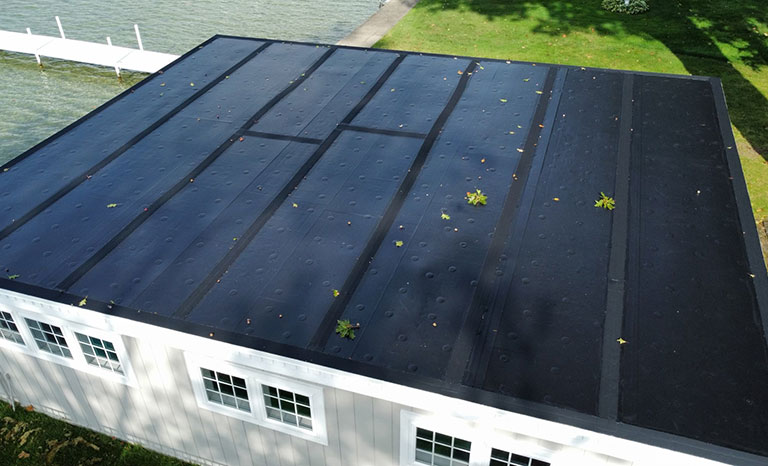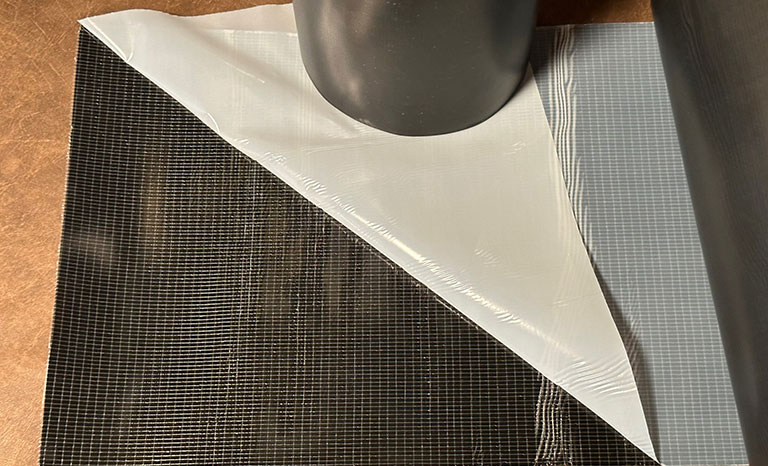 "E-Zee" Roll™ brings a new dimension in the installation of EPDM sheets through a simple, clean and instant application technique thanks to the fact that one of its sides is mated with a self-adhesive. The self-adhesive side is protected by a film that allows the roll to be presented on the surfaces to be covered without sticking until the project is properly laid out and ready for installation.
Its self-adhesive property saves application and drying time, as well as eliminates one of the most common errors for current EPDM installations of not allowing the proper "flash" time for traditional EPDM adhesives or of applying the adhesive in too thin or too thick of a layer.
This is an innovative system that optimizes your time and reduces labor costs.  "E-Zee" Roll™ adheres to itself as well as to numerous surfaces.  Unlike traditional EPDM installations, "E-Zee" Roll™ can be applied over all insulation board products, since the adhesive application to the roof surface is no longer needed.
It has high elasticity and flexibility properties and can be used as roofing material (both new construction and re-roof); waterproofing for walls; gutter lining and around windows and doors for new construction.
It is crucial that a material which is going to play a prominent role in our infrastructure for many years to come is both sustainable and environmentally friendly.  That is why the materials we use in our waterproofing systems are chlorine- and halogen-free, 100% vulcanized, non-regenerated, completely inert and free from migrations, which, as well as being a recyclable material, helps us create EPDM waterproofing membranes that are in perfect harmony with the values of sustainable architecture.
Water Tight Technologies, with its "E-Zee" Roll™ self-adhered membrane system strives to reduce or eliminate LVOC's on the roof top.  The adhesive backing on the membrane eliminates the need for solvent based bonding adhesive. Combining the membrane with a system using Rubberall® LVOC tape primer and cover tapes, dramatically reduces volatile organic compounds on the "E-Zee" Roll™ roofing installation.
Details of Rolls:
Nominal Size – 45 mil 5' x 40'
Weight per roll – 68 lbs.
VOC content - < 20 g / liter; zero solvents
Each roll is individually wrapped/sealed to protect the EPDM and adhesive.
© Copyright 2000-2023, Water Tight Technologies®. RUBBERALL®, BRITE-n-EZ® and Water Tight Technologies® are registered trademarks of Water Tight Technologies LLC. All Rights Reserved.
"E-ZEE" ROLL™ is a trade mark of Water Tight Technologies, all rights reserved.